The Nevada Environmental Justice Coalition Vision: 
The Coalition is invested in re-imagining how Clark County looks, grows, and feels. We believe that if we invest in our neighborhoods and communities, we can create a city filled with unique cultural hubs and community spaces. If Clark County centers justice in this new plan, we could see better air quality, more consistent and interconnective public transportation, and righting the over-investment in luxury communities while many of our neighborhoods have been left behind. We hope that as you fill out the first survey, you will rank Clark County in accordance with what you would like to see or have enjoyed in other cities so we can help them create a more aligned vision as a community. 
Transportation 
The future of Clark County's public transportation system is accessible to all, carbon-neutral, and electric. Our city streets need to be designed for people, not cars; with wide sidewalks, shade, bike lanes, with barriers between cars and non-motorized travel lanes. Bike lanes should be well connected and diffuse throughout the community, with areas to stop and rest that are shaded. Owning a car should be an added luxury, but not a requirement, as public transportation could transport all residents within the county to resources, work, recreation, and home seamlessly and reliably. 
The addition of dense, mixed-use neighborhoods could bring homes, food, entertainment, work, and retail into convenient and lively community centers throughout the county. We will walk more, connect more, and our pollution levels will decrease with fewer vehicles on our roads. There is no reason to continue sprawling outwards and maintaining the status quo of dismal walking quality and unreliable public transportation when we can invest in our established neighborhoods and economic centers. 
Recreation
In the future, all neighborhoods should have equal access to clean, well-maintained parks and greenspaces, regardless of socioeconomic status. You should not have to cross a major road or highway to reach a park. Interconnected networks of hiking and biking trails with shade could connect all of our neighborhoods and community centers getting pedestrians and cyclists off the road. 
Natural Environment
Envision a Clark County that embodies and cherishes its desert ecosystem. Artificial grass has been replaced with desert landscapes, the air is clean, and water is conserved to the utmost ability throughout the valley. Our public lands and the habitats they contain need to be protected and no corporation's economic benefit is prioritized over conservation. Environmentally harmful practices need to become illegal, especially on public lands. We hope to see Clark County take the lead to fight the climate crisis as the fastest warming city in the nation.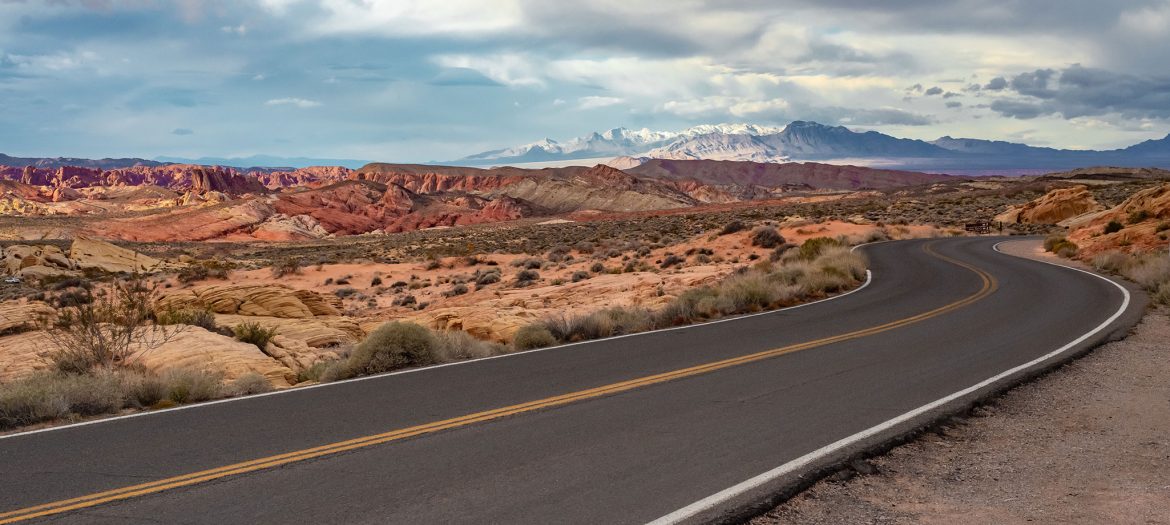 Built Environment
In the future, Las Vegas should resemble desert cities in other parts of the world with adequate consideration of the natural environment in all built environments. Mixed-use construction should seamlessly blend retail, food, residential, and work spaces that coalesce into beautiful community squares (picture European plazas). Taller buildings throughout the city help create shade to keep our streets cool in the desert sun. 
Housing
The future of housing in Las Vegas should fit the needs of all who reside here. Affordable housing needs to become accessible and available throughout the county for everyone. Suburban sprawl could be replaced with density infill in our cities, and all suburbs have been retrofitted for sustainable technologies.  Access to renewable energy is available to all, with all housing units required to be solar and EV charging at the time of sale or rent. All previously redlined communities are revitalized through direct investment (such as through opportunity zone designation). 
Economy
The Las Vegas economy needs to diversify. The COVID pandemic and economic crisis has shown us that the future economy of Las Vegas cannot only rely on tourism profits. The County could create opportunity and support for more locally-owned small to medium sized businesses to open and thrive. Local businesses bring creativity and innovation to our communities, and profits are fed back into our local economy. Specifically, the Arts need to be supported with artist in residence fellowships, physical environments that encourage creative expression, and a local economy centered around an Arts District that supports our local artists and creatives. 
Our future lives in Clark County could be vibrant, holistic, and community centered. The side of town you live on should not impact your quality of life. With dense, mixed use neighborhoods, Clark County could create greater connectivity between work, home, entertainment, education, and resources. Opportunities to follow your dreams and start entrepreneurial ventures will be easier to access and our social safety net will be strengthened. Food deserts need to be eradicated. Public transportation would allow for greater mobility throughout the county without the need for a personal car. Community spaces could be intentionally designed to be intergenerational, diverse, accessible and welcoming to all. Imagine if our air is clean, our water is conserved, and our energy is renewable. 
---
"LA VISIÓN DE LA COALICIÓN DE JUSTICIA AMBIENTAL DE NEVADA">
La Coalición está invertida en reimaginar cómo se ve, crece y se siente el Condado de Clark. Creemos que si invertimos en nuestros vecindarios y comunidades, podemos crear una ciudad llena de centros culturales únicos y espacios comunitarios. Si el Condado de Clark centra la justicia en este nuevo plan, podríamos ver una mejor calidad del aire, un transporte público más consistente e interconectado, y corregir la sobreinversión en comunidades de lujo, mientras que muchos de nuestros vecindarios se han quedado atrás. Esperamos que a medida que complete la primera encuesta, clasifique al Condado de Clark de acuerdo con lo que le gustaría ver o haber disfrutado en otras ciudades para que podamos ayudarlos a crear una visión más alineada. 
Transporte
El futuro del sistema de transporte público del Condado de Clark es accesible para todos, neutral en carbono y eléctrico. Las calles de nuestra ciudad deben estar diseñadas para personas, no para automóviles; con banquetas anchas, sombra, carriles para bicicletas, con barreras entre automóviles y carriles de viaje no motorizados. Los carriles para bicicletas deben estar bien conectados y difusos en toda la comunidad, con áreas para detenerse y descansar que estén sombreadas. Ser propietario de un automóvil debería ser un lujo adicional, pero no un requisito, ya que el transporte público podría transportar a todos los residentes dentro del condado a recursos, al trabajo, recreación y al hogar de manera fluida y confiable. 
La adición de vecindarios densos, vecindarios de uso mixto podría traer hogares, comida, entretenimiento, trabajo y tiendas a centros comunitarios convenientes y alegres en todo el condado. Caminariamos más, nos conectaremos más y nuestros niveles de contaminación disminuirán con menos vehículos en nuestras calles. No hay ninguna razón para continuar expandiéndose hacia afuera y mantener la status quo de la calidad de caminar y el transporte público poco confiable cuando podemos invertir en nuestros vecindarios y centros económicos establecidos. 
Recreacion 
En el futuro, todos los vecindarios deberían tener el mismo acceso a parques y espacios verdes limpios y bien mantenidos, con un acceso igual y apropiado a paisajes regados que no son basados en el estado socioeconómico. No se debería tener que cruzar una calle principal o autopista para llegar a un parque. Las redes interconectadas para caminar y andar en bicicleta con sombra podrían conectar todos nuestros vecindarios y centros comunitarios y sacar a los peatones y ciclistas de la carretera. 
Ambiente Natural
Imagine un Condado de Clark que incorpora y aprecia su ecosistema desértico. El pasto artificial ha sido reemplazado por paisajes desérticos, el aire está limpio y el agua se conserva al máximo en todo el valle. Es necesario proteger nuestro terreno público y los hábitats que contienen y no se prioriza el beneficio económico de ninguna corporación sobre la conservación. Las prácticas perjudiciales para el medio ambiente deben volverse ilegales, especialmente en terreno público. Esperamos ver al Condado de Clark tomar la iniciativa para combatir la crisis climática como la ciudad con el calentamiento más rápido de la nación. 
Ambiente Construido
En el futuro, Las Vegas debería parecerse a las ciudades desérticas de otras partes del mundo con una consideración adecuada del ambiente natural en todos los ambientes construidos. La construcción de uso mixto debe combinar a la perfección espacios comerciales, de alimentos, residenciales y de trabajo que se unen en hermosas plazas comunitarias (imagínese plazas Europeas). Edificios más altos en toda la ciudad ayudan a crear sombra para mantener nuestras calles frescas bajo el sol del desierto. 
Vivienda
El futuro de la vivienda en Las Vegas debería adaptarse a las necesidades de todos los que residen aquí. La vivienda debe ser accesible y disponible en todo el condado para todos. La expansión suburbana podría reemplazarse con más densidad en nuestras ciudades, y todos los suburbios han sido adaptados para tecnologías sostenibles. El acceso a la energía renovable está disponible para todos, y todas las unidades de vivienda deben ser solares y carga disponible para los vehículos eléctricos  en el momento de la venta o alquilar. Todas las comunidades previamente redirigidas se revitalizan a través de la inversión directa (como a través de la designación de zonas de oportunidad). 
Economia
La economía de Las Vegas necesita diversificarse. La pandemia y la crisis económica de COVID nos han demostrado que la economía futura de Las Vegas no solo puede depender de las ganancias del turismo. El Condado podría crear más oportunidades y apoyo para que negocios locales que son pequeños y medianos abran y prosperen. Los negocios locales aportan creatividad e innovación a nuestras comunidades, y las ganancias se reinvierten en nuestra economía local. Específicamente, las Artes deben ser apoyadas con becas de artistas en residencia, ambientes físicos que estimulan la expresión creativa y una economía local centrada en un Distrito de las Artes que apoye a nuestros artistas y creativos locales. 
Calidad de Vida
Nuestras vidas futuras en el Condado de Clark podrían ser vibrantes, holísticas y centradas en la comunidad. La parte de la ciudad donde vives no debería afectar tu calidad de vida. Con vecindarios densos de uso mixto, el Condado de Clark podría crear una mayor conectividad entre el trabajo, el hogar, el entretenimiento, la educación y los recursos. Las oportunidades para seguir sus sueños y comenzar proyectos empresariales serán más fáciles de acceder y nuestra red de seguridad social se fortalecerá. Los desiertos alimentarios deben ser erradicados. El transporte público permitiría una mayor movilidad en todo el condado sin la necesidad de un automóvil personal. Los espacios comunitarios podrían diseñarse intencionalmente para ser intergeneracionales, diversos, accesibles y acogedores para todos. Imagínese si nuestro aire está limpio, nuestra agua está conservada y nuestra energía es renovable.