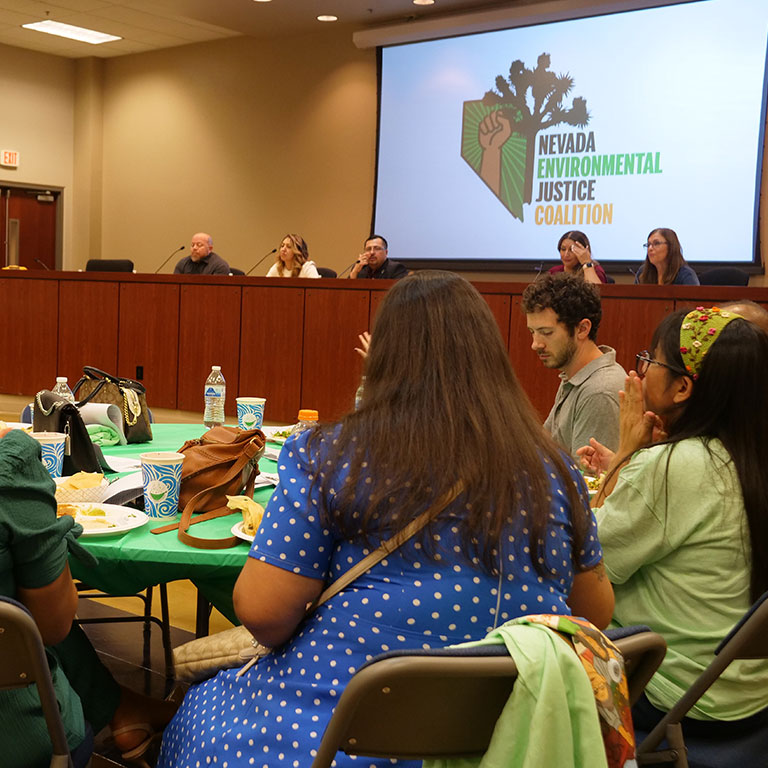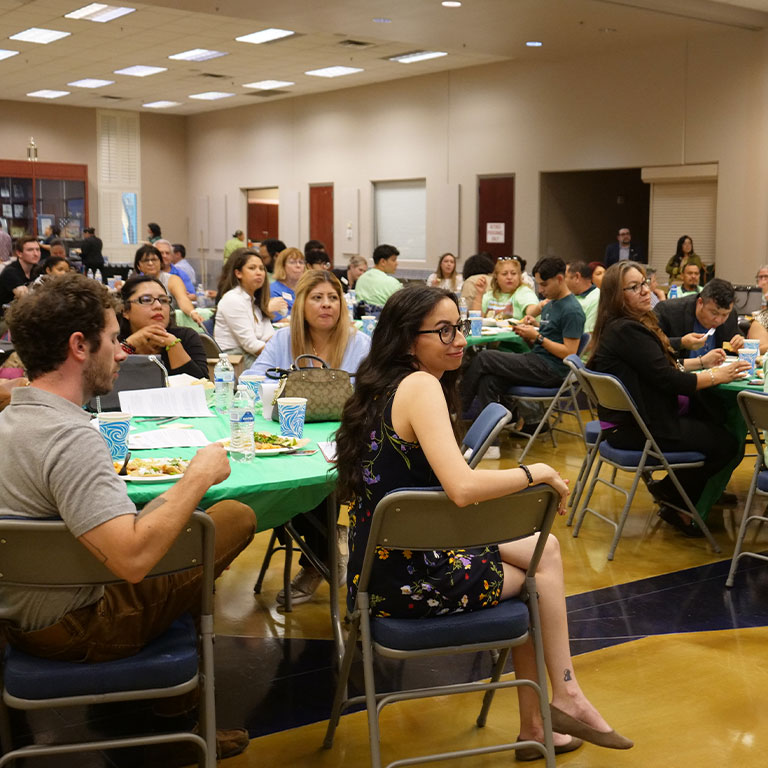 Nevada Environmental Justice Coalition
The NEJC is a coalition of Nevada-based organizations united in the fight for intersectional climate action and environmental justice.
for good
The NEJC is a coalition of Nevada-based organizations united in the fight for intersectional climate action and environmental justice.
Through grassroots organizing and policy advocacy, NEJC is working to prioritize justice in the fight to protect our state's natural resources through a social and racial equity lens, to ensure a just transition away from extractive industries, and liberate frontline communities from environmental hardships.
The Nevada Environmental Justice Coalition (NEJC) is a 501(c)(3) and (c)(4) network of organizations committed to ensuring that equity, justice, and sustainability are brought into governmental decision-making in the face of climate change. By joining together, Nevadans can work to ensure climate is addressed at every level in our state where climate mitigation and adaptations can be applied to meet our civilization's greatest challenge.
The Nevada Environmental Justice Coalition's policy agenda is set by Black, Indigenous, People of Color grassroots and power-building organizations that fight to improve the quality of life for the communities most vulnerable to the climate crisis. The Nevada Environmental Justice Coalition envisions a Nevada where all families can have access to a cleaner environment, including clean air, water, and soil. The NEJC aims to advance environmental equality throughout the state of Nevada.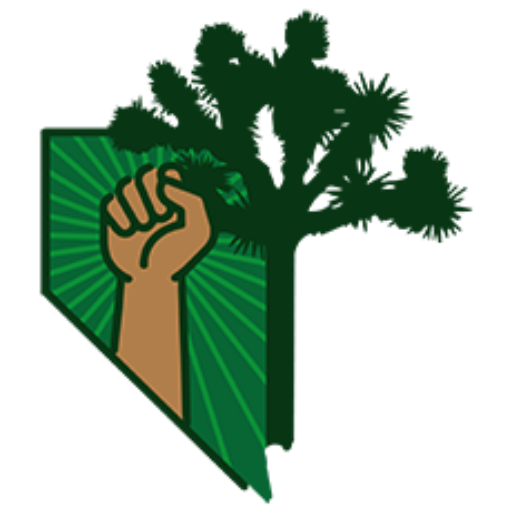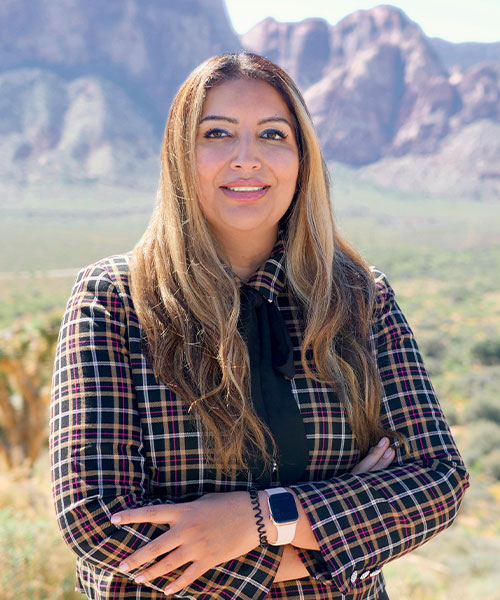 Cinthia Moore  was named Coordinator for the Nevada Environmental Justice Coalition in 2022. Moore has been advocating for environmental justice as part of the Coalition since it first launched in 2019.
Moore brings over 17  years of experience to the Coalition advocating for clean air, clean energy, and water conservation through her work with various organizations in Nevada. Moore grew up in East Las Vegas where she is now raising her son, Liam. East Las Vegas' community is primarily Latiné, immigrants, and first generation. Moore has seen firsthand how environmental racism has affected this community. Yet, they are a community that is often underrepresented in the policy making process. Moore and the Nevada Environmental Justice Coalition are determined to bring environmental justice to the forefront of the climate change conversation.
Moore''s work has been featured i Cinthia's work has been featured in the Washington Post, Now This, Latino Rebels Radio, Periódico La Visión, The Nevada Independent, in the book "The Octopus in the Parking Garage" by Rob Verchick and The Las Vegas Sun. Moore is an Active Member of the Junior League of Las Vegas.  Moore is a member of the State Advisory Board for Climate Power.  Moore was recently appointed to the Task Force on Safe Sidewalk Vending.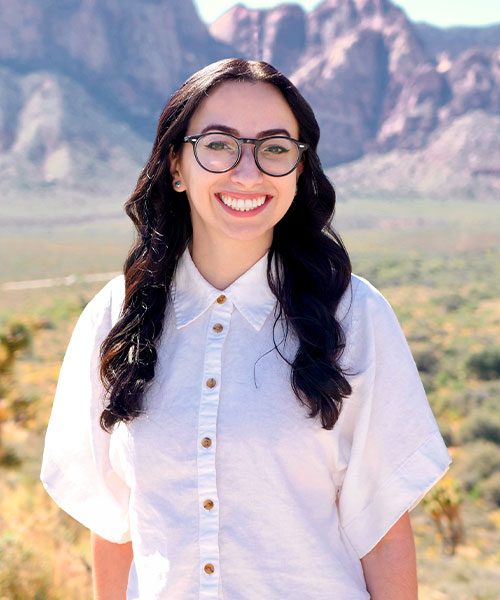 Jackie Spicer (she/her) is from Las Vegas, Nevada, where she joins Make the Road Nevada and the Nevada Environmental Justice Coalition as a Climate Equity Policy Fellow. While attending the University of Nevada- Las Vegas, she volunteered with conservation nonprofits on outdoor stewardship projects. Her love of the outdoors grew into a passion for protecting the environment on a larger scale. Inspired by the Green New Deal, she joined her first campaign and organized students with Bernie Sanders for President 2020.
During the COVID-19 shutdown, she volunteered on local housing justice projects to provide emergency shelters to unhoused encampments and eviction defense materials to tenants in weekly suites. Jackie then trained to become a union organizer with home healthcare workers and later conducted voter outreach to Native American tribal members in Nevada. Most recently, she was a union organizer with public school teachers in Clark County. Jackie is passionate about the intersection of climate justice with social and economic justice policies. She brings her grassroots experiences into this role and is excited to support these organizations as we fight for a Just Transition for Nevada.
Blanca Macias
Executive Committe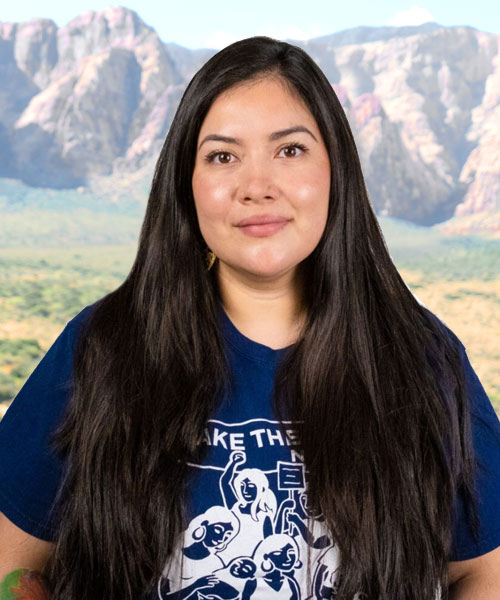 Blanca Macias. Her  journey from her origins in Guadalajara, Jalisco, and her upbringing in the rural areas of Utah and Nevada to her role as Deputy Director at Make the Road Nevada is a testament to her remarkable resilience.
Despite dropping out of high school at fifteen, she earned her diploma through adult education. With over a decade of experience as a manager in the private sector, Blanca thrived in roles involving Business Finance, Human Resources, and Compliance. In 2012, her path took a transformative turn as she wholeheartedly embraced volunteer work within nonprofit organizations, mainly focusing on supporting youth. Blanca's unwavering commitment to her family, including her little girl, propels her determination to create a more promising world for her daughter. She proudly identifies as a queer Mestiza, advocating for communities prioritizing dignity, humanity, and freedom of choice.
Leveraging her extensive background in operations and fiscal management, combined with her deep engagement in the youth movement, Blanca's dedication is rooted in first-hand insights from the community. As she pursues her finance studies at CSN and soon at UNLV, her unwavering objective is to shape a brighter future for her daughter while nurturing leadership within marginalized communities.
Taylor Patterson
Executive Committe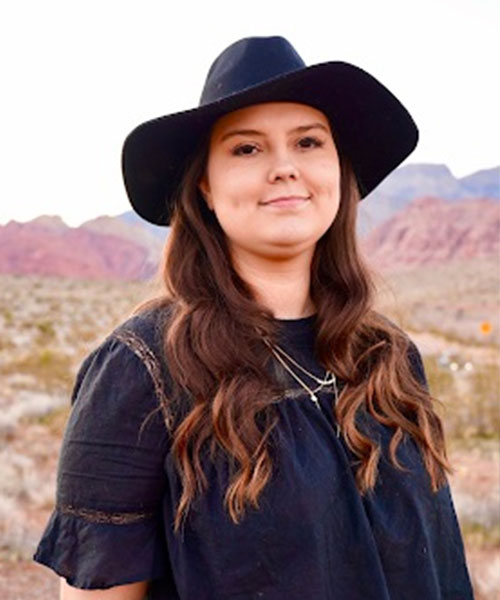 Taylor Patterson is a member of the Bishop Paiute Tribe and the executive director of the Native Voters Alliance of Nevada (NVAN).
NVAN is a member of the Let Nevadans Vote coalition.
Erika Castro
Executive Committe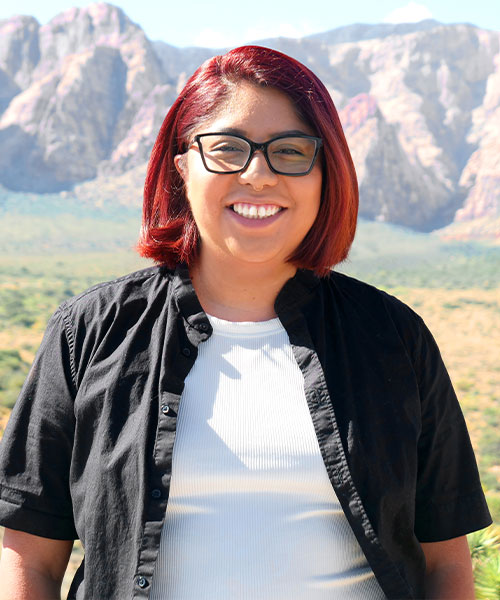 Erika Castro was born in Tlalnepantla, Mexico and migrated to the US with her parents at the age of 3. She was raised in Las Vegas and from a very young age understood she was undocumented.
After graduating high school in 2007 she grew increasingly frustrated with her immigration status because of all the barriers it came with. In 2010, she found the Progressive Leadership Alliance of Nevada through a high school friend and began volunteering to advocate for immigration reform for the 11 million undocumented immigrants in the US. When DACA was announced in 2012, she felt the power of organizing wins and began taking bigger roles in organizing spaces ever since. Since then she's worked on campaigns to help improve the quality of life for all immigrants who call Nevada home while continuing to fight for a pathway towards citizenship and the decriminalization of all communities.
She is now the organizing director with PLAN and continues to work on policy advocacy that puts people and the planet first. In 2021, Castro graduated from the University of Nevada Las Vegas with a Bachelor in Urban Studies allowing her to sharpen and expand her skill set in policy advocacy, coalition building and community organizing. All while gaining a greater understanding of the climate crisis and urban policy development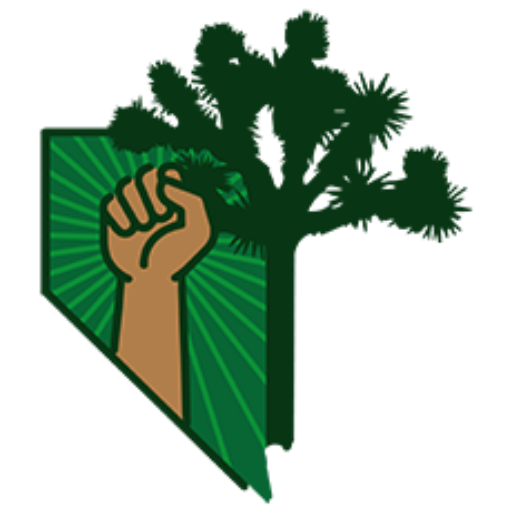 These trusts, foundations and other organisations are making important contributions to our restoration work across the world.
NEVADA ENVIRONMENTAL JUSTICE COALITION
To be eligible for general membership in the NEJC, an organization must have staff that is based and living in Nevada with a mission and vision aligned with those of the NEJC. All eligible organizations will be invited or can request to be interviewed by the NEJC Executive Director to establish if an alignment of mission and vision exists