For Immediate Release, February 03, 2022
Contact: Cinthia Moore, (702) 338-8084, nejc.coordinator@gmail.com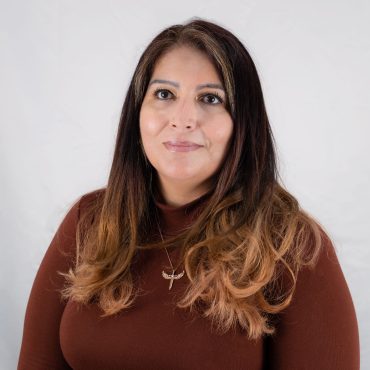 Nevada — Today, the Nevada Environmental Justice Coalition, a coalition of 14 Nevada-based organizations united in the fight for intersectional climate action and environmental justice, announces the hiring of their first Coalition Coordinator, Cinthia Moore. 
Moore has been advocating for environmental justice as part of the Coalition since it first launched in 2019 through her work with Moms Clean Air Force as the national lead for their EcoMadres program.
"We're so thrilled to have Cindy (Cinthia) in this role. She has an acute understanding of the urgent moment we're in to combat climate change. Her professional and lived experiences give me the utmost confidence that she will lead our coalition to countless victories that will meaningfully change our communities,"  said Quentin Savwoir, Deputy Director of Make It Work Nevada, a member of the NEJC.
"The NEJC is fortunate to have someone as tenacious, strategic and passionate as Cinthia Moore at the helm. Over the years, I've known her to be a fiercely caring mother and friend, I've also known her to be a powerful force as an advocate for change on multiple issues impacting families across our state. As our cities continue to warm, our air and water become more and more polluted, and as working families continue to shoulder the harmful effects of our environmental crisis, it is increasingly critical to ensure directly impacted voices are in positions of leadership as we develop solutions for
future generations of Nevadans. Make the Road is honored to welcome Cinthia to the coalition and, more importantly, we are excited to work alongside her and our amazing partners at the NEJC." Said Leo Murrieta, Make the Road Nevada Executive Director
Moore brings over 14 years of experience to the Coalition advocating for clean air, clean energy, and water conservation through her work with various organizations in Nevada. Moore grew up in East Las Vegas where she is now raising her son, Liam. 
East Las Vegas' community is primarily Latine, immigrants, and first generation. Moore has seen firsthand how environmental racism has affected this community.  Yet, they are a community that is often underrepresented in the policy making process.  Moore and the Nevada Environmental Justice Coalition are determined to bring environmental justice to the forefront of the climate change conversation.
Cinthia has served on the Parks and Recreation Board for the City of North Las Vegas, where she advocated for access to more green spaces. She is Chair of the Environmental Committee for the Nevada Center for Latino Advancement, a Nevada Hispanic Legislative Caucus initiative. She is also a member of the Nevada Equity Cabinet launched by Congressman Steven Horsford (D-NV 04).
"It is a privilege to join the Nevada Environmental Justice Coalition as their Coalition Coordinator. As a mom to a four year old and a lifelong East Las Vegan, I am excited to join the fourteen member organizations of the NEJC who have made it a priority to ensure that our frontline communities' voices are being heard and not left behind when our leaders are addressing climate change policies by making environmental justice a top priority.  I am excited to join this group of passionate leaders who are working towards making environmental racism a thing of the past in our State."
The Nevada Environmental Justice Coalition is a coalition of 14 Nevada-based organizations united in the fight for intersectional climate action and environmental justice. Through grassroots organizing and policy advocacy, The NEJC is working to prioritize justice in the fight to protect our state's natural resources through a social and racial equity lens, to ensure a just transition away from extractive industries, and liberate frontline communities from environmental hardships.  
 The Coalition is formed of member groups Center for Biological Diversity, Chispa, Great Basin Resource Watch, Indivisible Northern Nevada, Las Vegas Democratic Socialists of America, Make It Work Nevada, Make the Road Nevada, Moms Clean Air Force, EcoMadres, National Lawyers Guild Las Vegas Chapter Environmental Justice Committee, Progressive Leadership Alliance of Nevada, Sierra Club Toiyabe Chapter, Sunrise Movement Reno, and Sunrise Movement Las Vegas